Piesik Piano Tuning
Piano Repair Service
John Piesik, RPT
(760) 726-4665

Tuning • Repair • Regulation • Voicing
Registered Piano Technician
Serving San Diego North County – Since 1990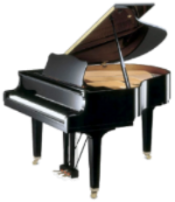 Piesik Piano Tuning

Del Mar, CA
John Piesik, RPT
Registered Piano Technician, Reg. #11400
Member of the Piano Technicians Guild

• Registered Piano Technician (RPT)

• Credentialed Member of the Piano

Technicians Guild (PTG)

• Member of the Master Piano

Technicians of America (MPT)

• Bachelor of Science in Electrical

Engineering (BSEE)

• Certified Installer – Humidity

Control Systems

• Warranty Service Provider

• Annual Training (Kawai, Steinway,

Yamaha, etc.)

• Accredited Member of the BBB

• Fully Insured
Professional Piano Tuner – Fully Insured
Humidity Control Systems – Certified Installer
Dedicated to providing Del Mar piano owners with the
highest quality of professional service striving to have
every client confident of a job well-done.
"A complete piano service –
More than just a tuning"
My holistic approach to piano service includes a beautiful, stable tuning and attending to your piano's other needs as well. Additional time is allowed for a minor repair, a careful inspection, pedal adjustment, bench tightening, a sticking key repair, a squeaky pedal, touch–up voicing or spot regulation. At least an hour and a half is planned for a basic piano tuning service.

Thank you for your great piano service. Continue to recommend me and I you. If you can find a good attractive piano light, I will buy it from you.

– Carolyn D. (piano teacher),

Carlsbad, CA

New to the area and needed a piano tuner. He is the best piano tuner I have had. I have a spinet and he educated me on how the action worked and how I could fix the clacking sound myself. He found the parts I needed, mailed them to me, and offered to help me if I needed it. Nice to have someone helpful and encouraging of doing some work yourself.

– Andrea O., Oceanside, CA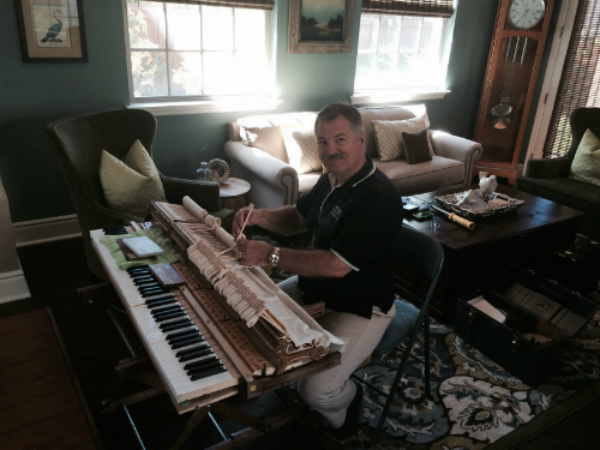 Serving Del Mar, CA – Since 1990
Contact Piesik Piano Tuning:
E-mail: john@piesikpiano.com