Piesik Piano Tuning
Piano Repair Service
John Piesik, RPT
(760) 726-4665

Tuning • Repair • Regulation • Voicing
Registered Piano Technician
Serving San Diego North County – Since 1990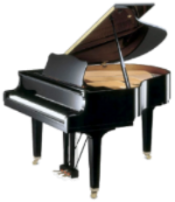 Piesik Piano Tuning

Carlsbad, La Costa, CA
John Piesik, RPT
Registered Piano Technician, Reg. #11400
Member of the Piano Technicians Guild

• Registered Piano Technician (RPT)

• Credentialed Member of the Piano

Technicians Guild (PTG)

• Member of the Master Piano

Technicians of America (MPT)

• Bachelor of Science in Electrical

Engineering (BSEE)

• Certified Installer – Humidity

Control Systems

• Warranty Service Provider

• Annual Training (Kawai, Steinway,

Yamaha, etc.)

• Accredited Member of the BBB

• Fully Insured
Professional Piano Tuner – Fully Insured
Humidity Control Systems – Certified Installer
Committed to providing each and every Carlsbad client,
each and every time, the highest quality craftsmanship,
honesty, and a professional piano service.
"A complete piano service –
More than just a tuning"
My holistic approach to piano service includes a beautiful, stable tuning and attending to your piano's other needs as well. Additional time is allowed for a minor repair, a careful inspection, pedal adjustment, bench tightening, a sticking key repair, a squeaky pedal, touch–up voicing or spot regulation. At least an hour and a half is planned for a basic piano tuning service.

John Piesik has tuned our Yamaha grand piano for several years. As a Navy family, our beloved piano has moved coast to coast, and to Hawaii and back. John is reliable, courteous, professional, thorough, and a real gentleman. This past fall, our home was flooded and one of my first calls was to John. He calmly and patiently told me what to do and followed up with me in the ensuing month. He tuned my piano, and also gave it a thorough and deep cleaning by hand. It was meticulous work. Meanwhile, John recommends appropriately and helpful items (string cover, humidity control system) depending on the piano, its age, location, etc. I recommend him unreservedly.

– Julie A., Carlsbad, CA

John was knowledgeable and extremely professional. I appreciated his service.

– Tyson L., Carlsbad, CA

John Piesik has tuned our baby grand piano since we moved to Carlsbad 4 years ago. He is professional, very courteous, and always shows up right on time for our scheduled appointments. Our piano always sounds fantastic upon completion of his work. John is very honest with his recommendations and comments he might have regarding the upkeep and maintenance of our piano and is always prompt with his reminder cards for our next tuning! (Thank you for those postcards, John!) Piesik Piano Tuning is HIGHLY recommended!

– Janette M., Carlsbad, CA

16 years with John Piesik and my piano is in steller condition. John is very well educated and skilled at the art of piano care. I am a piano and singing teacher and nothing but the best will do for my instrument. I do not hesitate to recommend him to all my students. Price and service are excellent. (Just don't book into my time slot!)

– Jeann H. (piano teacher),

Solana Beach, CA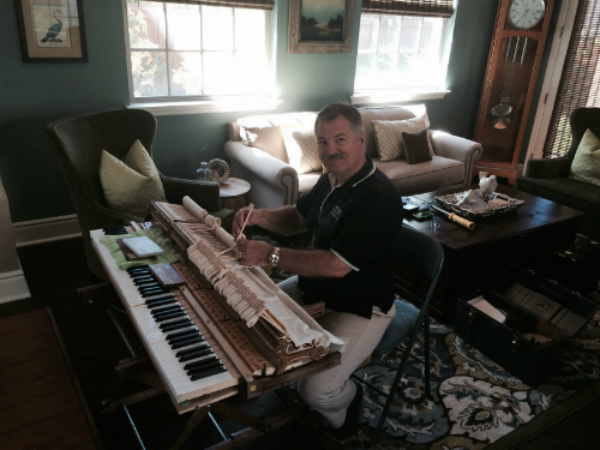 Serving Carlsbad, La Costa, CA – Since 1990
Contact Piesik Piano Tuning:
E-mail: john@piesikpiano.com