Piano Tuning
Piano tuning involves adjusting the tension of each string to a particular pitch. In a grand piano or upright piano there are 230+ strings that the piano tuner must adjust. Each string is under about 200 pounds of tension…altogether, that's 20+ tons of tension that must be manipulated in order to achieve a fine tuning.
The Key Component
There are two essential jobs to accomplish when tuning a piano: 1) create a beautiful, harmonious tuning, and 2) ensure the tuning is stable and will last. Stability is just as important as a magnificent tuning. As they say in real estate investment, a critical factor is "Location, Location, Location." In a similar light, the key component of a high quality piano tuning is "Stability, Stability, Stability." Creating tuning stability is a skill that must be developed and conscientiously applied. I use proven tuning techniques to ensure that stability is achieved in every tuning, thus maximizing your tuning investment.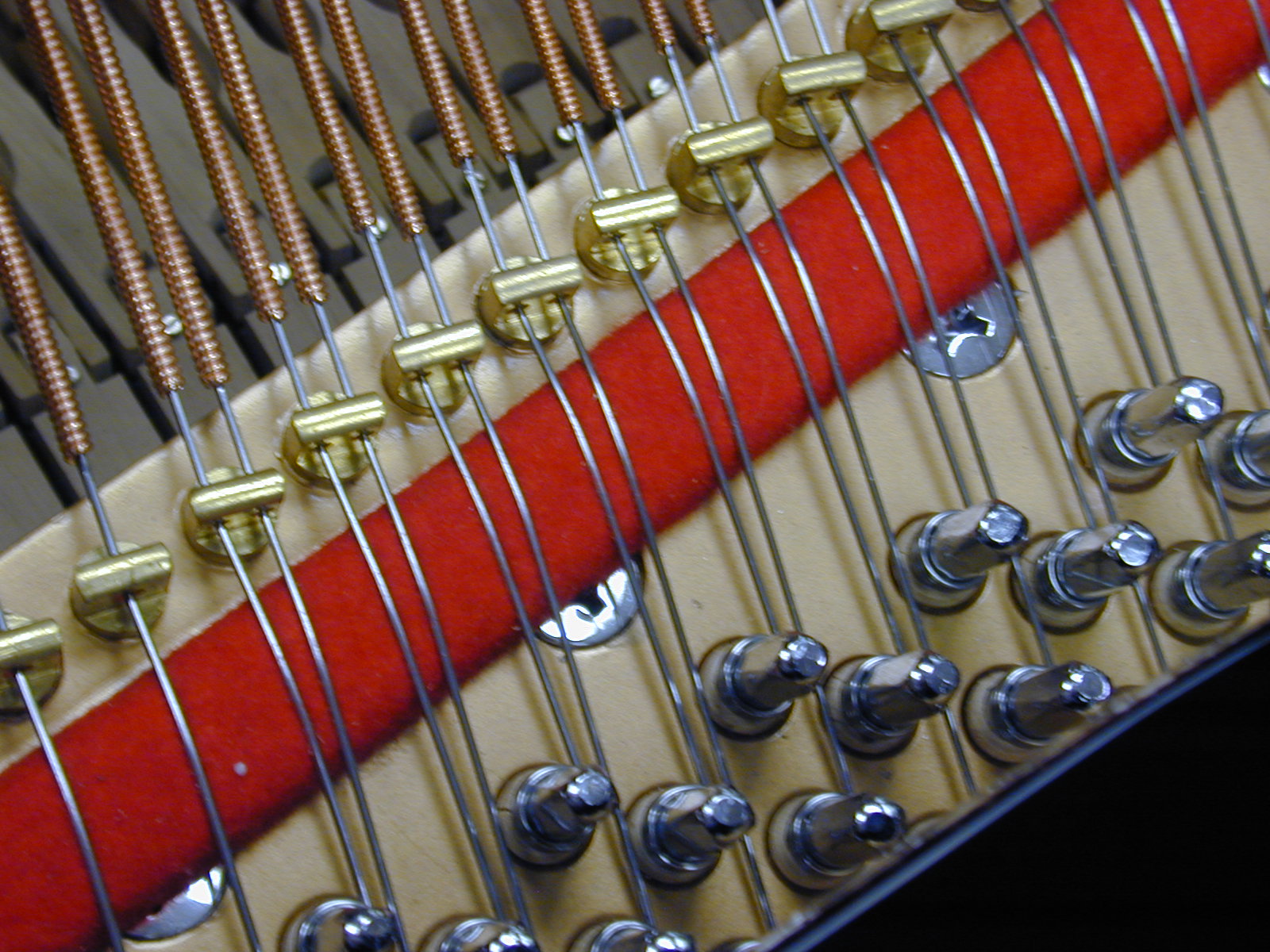 Tuning Importance
An out-of-tune piano can discourage even novice musicians. The elasticity of the piano wire, the age and quality of the piano, the amount of use the piano receives, combined with the piano's continual adjustment to the humidity changes in your home, are all factors that will cause your piano to go out of tune. A piano that is regularly tuned and serviced will be a more stable instrument that will hold its value much more so than a piano that is neglected.
How Often Should a Piano Be Tuned?
Piano manufacturers recommend tuning twice a year for both grand pianos and upright pianos. A new piano will require more frequent tunings especially during a new piano's "break-in" period. Note that even a seldom played piano should be tuned at least once a year.
Pitch Raise
Your piano was specifically designed to be tuned to the international concert pitch standard of A-440 cycles per second. A piano that has not been tuned for several years, or has experienced extreme fluctuations in humidity, will change from A-440, typically dropping flat in pitch. A piano that is significantly flat, or below A-440, may require what is termed a pitch raise. A pitch raise is necessary to restore the strings close to their proper tension before a fine tuning can be successfully achieved. The pitch raise procedure is analogous to a "rough tuning or double tuning," performed during the initial tuning appointment, typically at additional time and expense.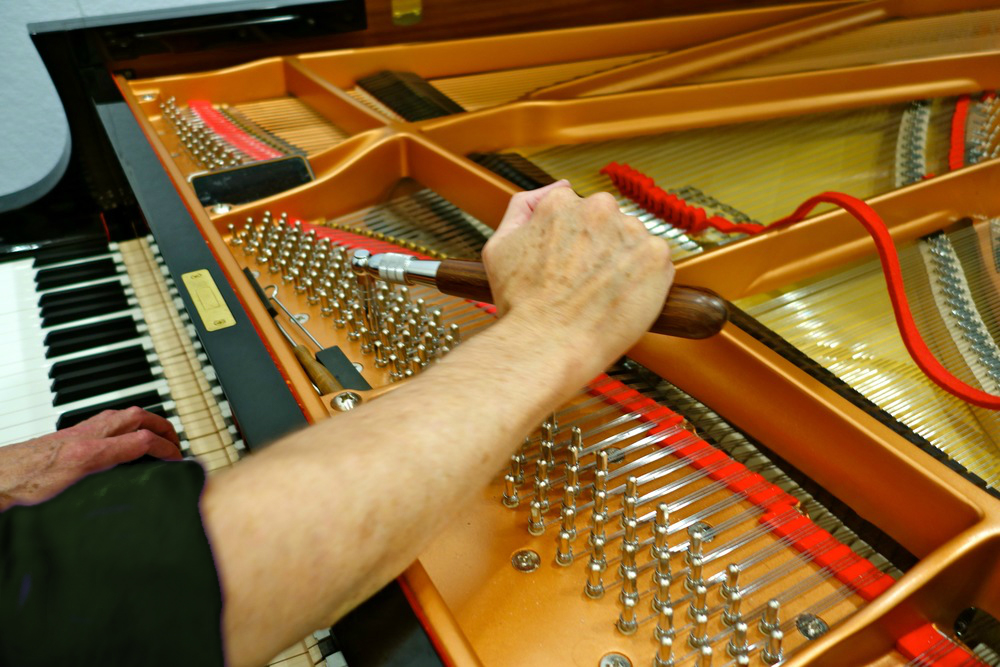 Tuning Approach
I trained aurally, tuning solely by ear for the first several years. Since then I have incorporated state of the art electronics as a complement to my ears. Well-trained ears along with sophisticated electronics is a superb combination which results in the most pleasing, consistent, and stable tuning possible.