What is Regulation?
Piano regulation is the piano technician's term for adjusting the approximately 10,000+ parts that make up the grand piano or upright piano action mechanism so that the piano functions properly and evenly from note to note. (Regulation is typically not included in the cost of a piano tuning.)
The Piano Action
The complex system of levers, springs, and hammers connected to the piano keyboard is called the piano's action. It is an amazing system composed largely of wood and felt. This mechanism needs to be highly responsive in order to allow the pianist the capability to achieve a wide range of dynamics - from loud, thunderous chords to soft, delicate passages.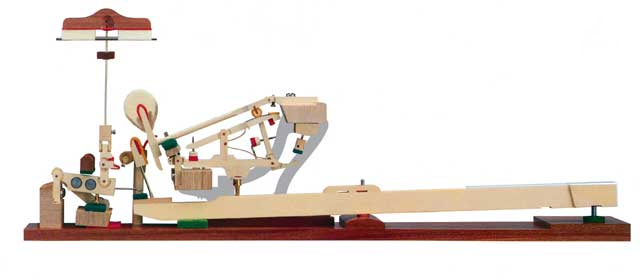 Typical Grand Piano Action
Why Regulate?
The action parts are initially adjusted to a tolerance of a few thousandths of an inch at the factory. Because the wood and felt action part's dimensions change over time, due to humidity fluctuations and wear, the action must be regulated periodically to maintain its responsive qualities. Severely worn action components and hammers may require that the action go into the shop for reconditioning or even replacement of action parts before regulation can be accomplished. And, because a poorly regulated piano can greatly compromise the piano's tone, regulation should be addressed as part of the initial procedures of piano voicing.
Optimum Performance
Only a piano that is in proper regulation will perform to its ultimate capability!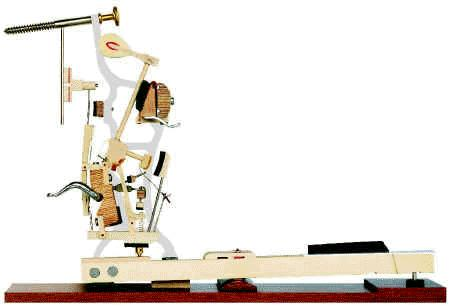 Typical Upright Piano Action
Time and Cost
The cost of regulating the piano action can vary depending on the type of piano (upright or grand), age of the piano, the requirements of the pianist, the condition of the hammers and other parts, etc. Typically, the performance of most pianos can be dramatically improved by regulation in the home in about 4-8 hours.