What is Piano Voicing?
Voicing adjusts the tone of the piano and is a separate procedure from tuning. Grand pianos and upright pianos periodically require piano voicing, or tone adjustment. Because the tone changes as the felt hammers wear, periodic piano voicing of the hammers is necessary so that your piano retains an even, full tone throughout the entire scale, and produces the widest possible dynamic range. Some minor voicing may be done during the tuning service to help smooth out the tone. (Voicing is typically not included in the cost of a piano tuning.)
Needling
The actual procedure itself is commonly thought of as "needling the hammers," but voicing may also involve reshaping or resurfacing the hammers to remove grooves and uneven wear, using special fluids on the hammers, placement of the piano, acoustics of the room, and even piano regulation - all can have an effect on the "voice" of the piano.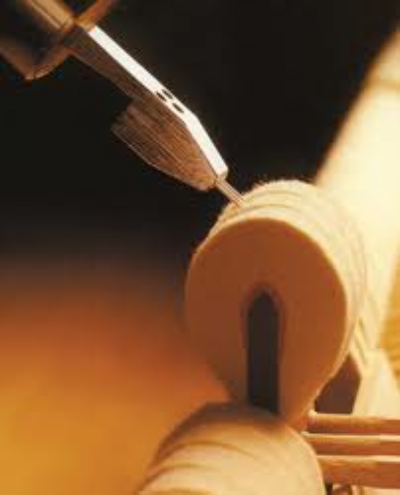 Bass Strings
One characteristic which all great-sounding pianos have in common is that they possess a rich, vibrant bass. A strong, resonant bass brings piano music to life and gives the piano its musical foundation. Unfortunately, as pianos age, the bass strings tend to deteriorate. Gradually, over many years, a typical piano loses much of its original tonal luster, and the instrument may develop a bass sound that is "tubby," dull, and lifeless. At this point, replacement of the original bass strings could be in order. There are, however, several variables that must be evaluated before determining whether or not installation of a new set of bass strings would make sense. In many cases, a new set of bass strings would provide a remarkable, tonal improvement for your piano.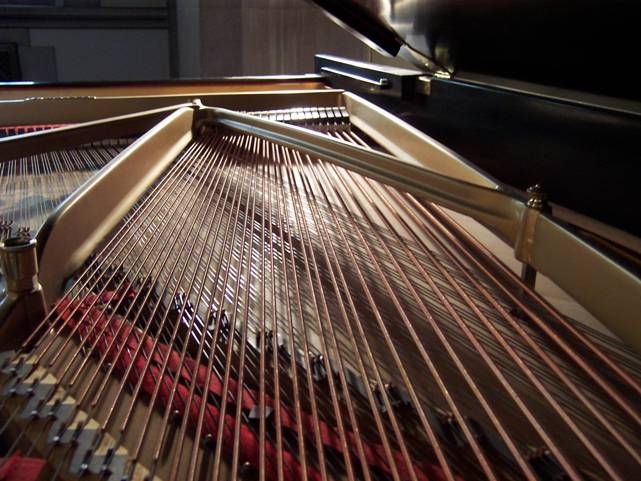 The Piano's Voice
Every piano has a unique "voice," ability to sing, and range of tone colors that it can produce. Only a skilled, experienced piano technician is capable of finding and bringing out the nuances of sound particular to each instrument.