Piesik Piano Tuning
Piano Repair Service
John Piesik, RPT
(760) 726-4665

Tuning • Repair • Regulation • Voicing
Registered Piano Technician
Serving San Diego North County – Since 1990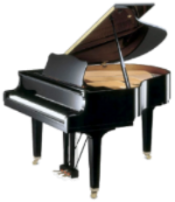 Piesik Piano Tuning

Encinitas, Leucadia, Cardiff, CA
John Piesik, RPT
Registered Piano Technician, Reg. #11400
Member of the Piano Technicians Guild

• Registered Piano Technician (RPT)

• Credentialed Member of the Piano

Technicians Guild (PTG)

• Member of the Master Piano

Technicians of America (MPT)

• Bachelor of Science in Electrical

Engineering (BSEE)

• Certified Installer – Humidity

Control Systems

• Warranty Service Provider

• Annual Training (Kawai, Steinway,

Yamaha, etc.)

• Accredited Member of the BBB

• Fully Insured
Professional Piano Tuner – Fully Insured
Humidity Control Systems – Certified Installer
Aiming to provide Encinitas with the very finest piano tuning and repair.
Trust, exceptional service and craftsmanship,
and a commitment to excellence.
"A complete piano service –
More than just a tuning"
My holistic approach to piano service includes a beautiful, stable tuning and attending to your piano's other needs as well. Additional time is allowed for a minor repair, a careful inspection, pedal adjustment, bench tightening, a sticking key repair, a squeaky pedal, touch–up voicing or spot regulation. At least an hour and a half is planned for a basic piano tuning service.

John does a great job. Very attentive to detail, always on time and my Baldwin grand sounds great! What more can you want? Excellent. You won't be disappointed.

– E. B., Encinitas, CA

John has tuned and cared for my Yamaha baby grand for over 10 years. It looks and sounds as good as the first day we got it. He is professional, thorough and knows how to properly service a piano – which is an art in itself. I highly recommend him!

– Erica M., Carlsbad, CA

I am so glad I called him! My piano hadn't been tuned since I moved here, and I felt so comfortable with John taking care of it. He was very professional, detailed, and kind. You can tell he loves pianos, and I enjoyed hearing him play. I'll definitely call him for the next tuning!

– Amy B., Oceanside, CA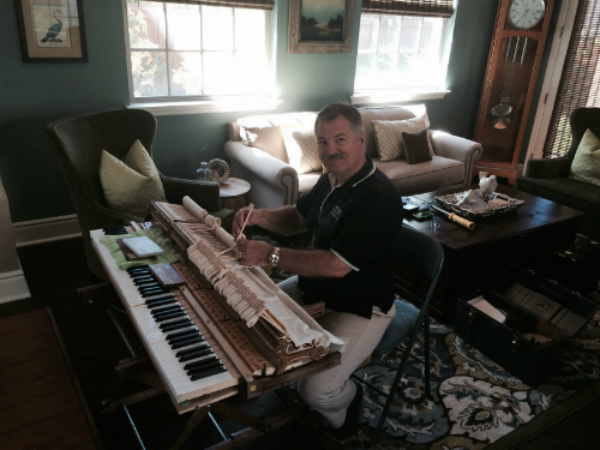 Serving Encinitas, Leucadia, Cardiff, CA – Since 1990
Contact Piesik Piano Tuning:
E-mail: john@piesikpiano.com