Piesik Piano Tuning
Piano Repair Service
John Piesik, RPT
(760) 726-4665

Tuning • Repair • Regulation • Voicing
Registered Piano Technician
Serving San Diego North County – Since 1990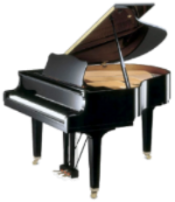 Piesik Piano Tuning

Escondido, CA
John Piesik, RPT
Registered Piano Technician, Reg. #11400
Member of the Piano Technicians Guild

• Registered Piano Technician (RPT)

• Credentialed Member of the Piano

Technicians Guild (PTG)

• Member of the Master Piano

Technicians of America (MPT)

• Bachelor of Science in Electrical

Engineering (BSEE)

• Certified Installer – Humidity

Control Systems

• Warranty Service Provider

• Annual Training (Kawai, Steinway,

Yamaha, etc.)

• Accredited Member of the BBB

• Fully Insured
Professional Piano Tuner – Fully Insured
Humidity Control Systems – Certified Installer
Superior Escondido customer service, integrity, and dependability.
Experience, professionalism, and the highest ethical standards.
Exceptionally high attention to detail and quality craftsmanship.
"A complete piano service –
More than just a tuning"
My holistic approach to piano service includes a beautiful, stable tuning and attending to your piano's other needs as well. Additional time is allowed for a minor repair, a careful inspection, pedal adjustment, bench tightening, a sticking key repair, a squeaky pedal, touch–up voicing or spot regulation. At least an hour and a half is planned for a basic piano tuning service.

Got my piano tuned after years of it being moved around. So happy to have my piano back. John was great, professional and even did a small repair on the piano. Will be coming back for the next tune up!

– Kelly H., Oceanside, CA

New to the area and needed a piano tuner. He is the best piano tuner I have had. I have a spinet and he educated me on how the action worked and how I could fix the clacking sound myself. He found the parts I needed, mailed them to me, and offered to help me if I needed it. Nice to have someone helpful and encouraging of doing some work yourself.

– Andrea O., Oceanside, CA

John came to my studio and tuned my Yamaha piano today. I'm very satisfied with the work he did, and I'm glad he could fit me into his schedule on such short notice. He was very informative about the process and about further required maintenance – I will definitely be returning to Piesik Piano Tuning.

– Patrick Z. (recording studio owner),

San Marcos, CA

I love what you did with our grand. It's not only in tune but sounds richer with improved tone. My mom loves it too, so thank you for your work! Also, thank you so much for listing me on your website! I teach mostly in San Diego, but do teach in San Marcos on Fridays. Thank you again, John!

– Corby S. (piano teacher),

San Marcos, CA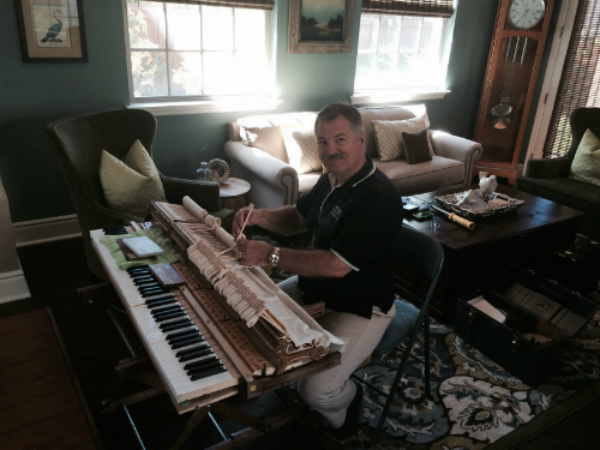 Serving Escondido, CA – Since 1990
Contact Piesik Piano Tuning:
E-mail: john@piesikpiano.com