Piesik Piano Tuning
Piano Repair Service
John Piesik, RPT
(760) 726-4665

Tuning • Repair • Regulation • Voicing
Registered Piano Technician
Serving San Diego North County – Since 1990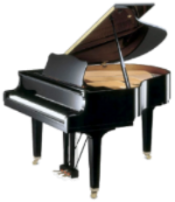 Piesik Piano Tuning

Oceanside, CA
John Piesik, RPT
Registered Piano Technician, Reg. #11400
Member of the Piano Technicians Guild

• Registered Piano Technician (RPT)

• Credentialed Member of the Piano

Technicians Guild (PTG)

• Member of the Master Piano

Technicians of America (MPT)

• Bachelor of Science in Electrical

Engineering (BSEE)

• Certified Installer – Humidity

Control Systems

• Warranty Service Provider

• Annual Training (Kawai, Steinway,

Yamaha, etc.)

• Accredited Member of the BBB

• Fully Insured
Professional Piano Tuner – Fully Insured
Humidity Control Systems – Certified Installer
Dedicated to achieving the highest level of piano service excellence.
Earning Oceanside's trust with the finest craftsmanship, over
20 years of experience, and the highest ethical standards.
"A complete piano service –
More than just a tuning"
My holistic approach to piano service includes a beautiful, stable tuning and attending to your piano's other needs as well. Additional time is allowed for a minor repair, a careful inspection, pedal adjustment, bench tightening, a sticking key repair, a squeaky pedal, touch–up voicing or spot regulation. At least an hour and a half is planned for a basic piano tuning service.

I am so glad I called him! My spinet hadn't been tuned since I moved here, and I felt so comfortable with John taking care of it. He was very professional, detailed, and kind. You can tell he loves pianos, and I enjoyed hearing him play. I'll definitely call him for the next tuning!

– Amy B., Oceanside, CA

I enthusiastically endorse John as an excellent Piano technician. He is highly skilled in his profession and is absolutely dedicated to repairing musical instruments. He was able to beautifully repair my broken harmonium, and it is fully restored to its original state. I must acknowledge John's complete and unconditional customer friendliness, respect and professionalism. He is a wonderful human being to interact with and will absolutely give you the best price and service possible. Rest assured that if your instrument is repairable, he will take every measure to pay meticulous dedication in fixing it. Thank you, John for your wonderful service!

– Shafin A., Oceanside, CA

John Piesik has been tuning my Boston grand piano for over 15 years. I am a vocalist and a musical theatre director. I've had recording sessions and performances with notable opera vocalist and jazz ensembles in my home, and having a tuned and beautiful piano is a must. I have tried other piano tuners in the past, but none of them were as meticulous, caring, and truly interested in my instruments as John Piesik. I live near the coast so keeping my piano tuned is tricky. John is extremely knowledgeable about coastal humidity. John Piesik is a member of the prestigious Piano Technicians Guild – not all piano tuners are. John is a pianist himself, and this crosses over in his passion for tuning. I recommend John without any hesitation!

– Deborah D. (music director),

Oceanside, CA

Thank you for your labor and your calling. One of the things I love is when my husband plays piano and sings to me. Thank you for putting something back into our lives.

– Jodean D., Vista, CA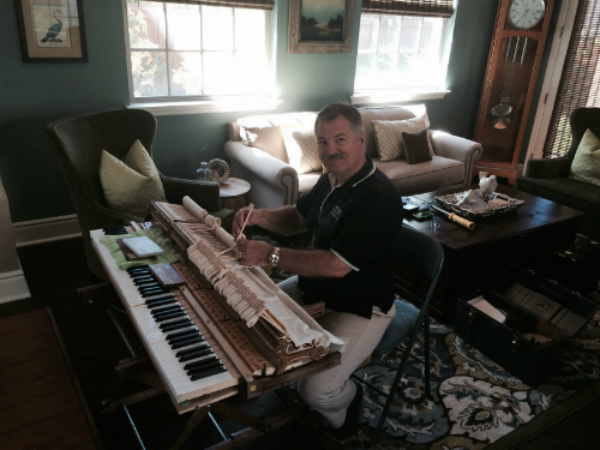 Serving Oceanside, CA – Since 1990
Contact Piesik Piano Tuning:
E-mail: john@piesikpiano.com