Piesik Piano Tuning
Piano Repair Service
John Piesik, RPT
(760) 726-4665

Tuning • Repair • Regulation • Voicing
Registered Piano Technician
Serving San Diego North County – Since 1990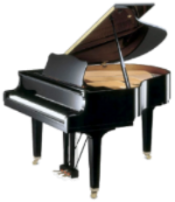 Piesik Piano Tuning

Rancho Santa Fe, Fairbanks Ranch, CA
John Piesik, RPT
Registered Piano Technician, Reg. #11400
Member of the Piano Technicians Guild

• Registered Piano Technician (RPT)

• Credentialed Member of the Piano

Technicians Guild (PTG)

• Member of the Master Piano

Technicians of America (MPT)

• Bachelor of Science in Electrical

Engineering (BSEE)

• Certified Installer – Humidity

Control Systems

• Warranty Service Provider

• Annual Training (Kawai, Steinway,

Yamaha, etc.)

• Accredited Member of the BBB

• Fully Insured
Professional Piano Tuner – Fully Insured
Humidity Control Systems – Certified Installer
Committed to providing Rancho Santa Fe with the finest piano service available.
Striving to earn your long-term loyalty by being committed to the
highest level of craftsmanship and ethical standards in the piano industry.
"A complete piano service –
More than just a tuning"
My holistic approach to piano service includes a beautiful, stable tuning and attending to your piano's other needs as well. Additional time is allowed for a minor repair, a careful inspection, pedal adjustment, bench tightening, a sticking key repair, a squeaky pedal, touch–up voicing or spot regulation. At least an hour and a half is planned for a basic piano tuning service.

When people ask me to recommend a piano tuner, I always send them to Piesik Piano Tuning. John has been tuning pianos for many years and takes great pride in his work. He is very meticulous and has an incredible ear. He obviously loves what he does and even plays the piano himself. I will definitely call him again!

– Chris V., Oceanside, CA

John has tuned our 25 year old Samick grand piano and recently cleaned it. He is wonderful to work with. Meticulous, detailed and a wealth of information. Very timely, polite and professional! We highly recommend him to anyone wanting to tune and take extra care of their piano.

– John C., Carlsbad, CA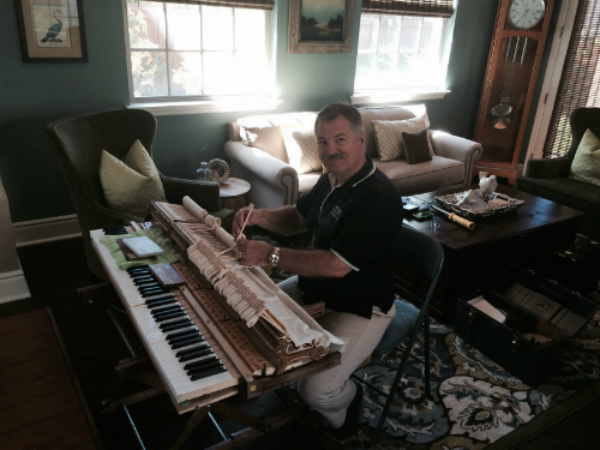 Serving Rancho Santa Fe, Fairbanks Ranch, CA – Since 1990
Contact Piesik Piano Tuning:
E-mail: john@piesikpiano.com