Piesik Piano Tuning
Piano Repair Service
John Piesik, RPT
(760) 726-4665

Tuning • Repair • Regulation • Voicing
Registered Piano Technician
Serving San Diego North County – Since 1990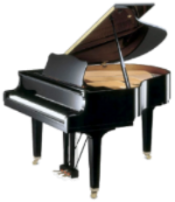 Piesik Piano Tuning

San Marcos, CA
John Piesik, RPT
Registered Piano Technician, Reg. #11400
Member of the Piano Technicians Guild

• Registered Piano Technician (RPT)

• Credentialed Member of the Piano

Technicians Guild (PTG)

• Member of the Master Piano

Technicians of America (MPT)

• Bachelor of Science in Electrical

Engineering (BSEE)

• Certified Installer – Humidity

Control Systems

• Warranty Service Provider

• Annual Training (Kawai, Steinway,

Yamaha, etc.)

• Accredited Member of the BBB

• Fully Insured
Fully Insured – Certified – Professional Piano Tuner
Piano Life Saver Humidity Control System Certified Installer
Providing San Marcos piano owners with unsurpassed levels of quality service.
Goal number one is being able to address all of your
piano needs through integrity, dependability and excellence.
"A complete piano service –
More than just a tuning"
My holistic approach to piano service includes a beautiful, stable tuning and attending to your piano's other needs as well. Additional time is allowed for a minor repair, a careful inspection, pedal adjustment, bench tightening, a sticking key repair, a squeaky pedal, touch–up voicing or spot regulation. At least an hour and a half is planned for a basic piano tuning service.

I have had John Piesik tune our family console piano several times. He is very detail oriented and passionate about his job and always explains what he is doing and why it needs to be done. John is also very polite and professional and gets the job done right. I highly recommend him!

– Val B., Oceanside, CA

John came to my studio and tuned my Yamaha piano today. I'm very satisfied with the work he did, and I'm glad he could fit me into his schedule on such short notice. He was very informative about the process and about further required maintenance – I will definitely be returning to Piesik Piano Tuning.

– Patrick Z. (recording studio owner),

San Marcos, CA

John Piesik is a highly qualified, knowledgeable, and skilled piano technician. His website is informative and navigable. As a piano teacher, I would trust him with advice, care, and repair for my instrument, which receives much use and must be kept in quality condition. I also trust Piesik to service my student's instruments, knowing that they will receive proper care and attention by an expert.

– Emily Z. (piano teacher),

Bonsall, CA

Thank you for tuning our piano. But also, I wanted you to know how much I appreciate you fixing the piano bench. That bench would have continued to be in that horrible condition for who knows how long if you hadn't fixed it!

– Wanda L., Oceanside, CA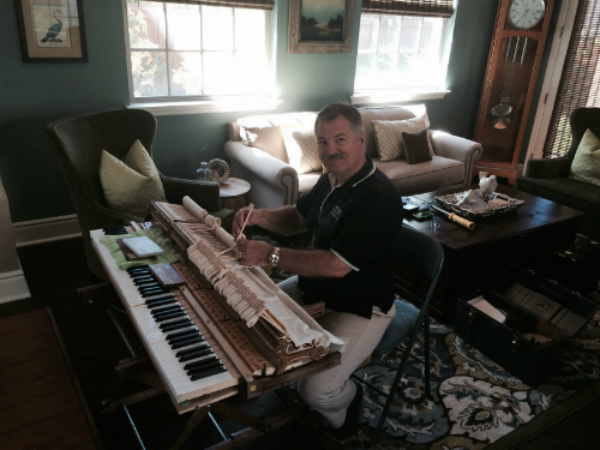 Serving San Marcos, CA – Since 1990
Contact Piesik Piano Tuning:
E-mail: john@piesikpiano.com